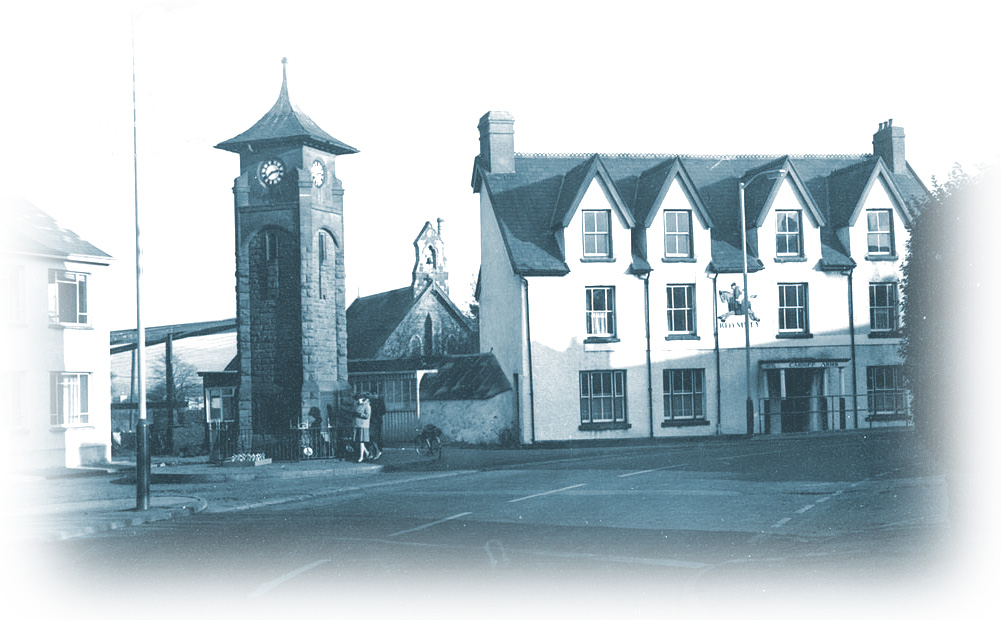 Hirwaun Historical Society was founded in June 1978 with a view to collecting and preserving local information. Since 1987 an annual calendar has been produced which shares our pictures with the public, encouraging more to be loaned to the Society. Bordered to the north by the Brecon Beacons, Hirwaun (meaning Long Meadow) was recorded back in the 10th century when the famous Battle of Hirwaun Common (Hirwaun Wrgant) was fought over the land.
In 1757 the iron works started by John Mayberry of Brecon brought great industry and changes to the rural way of life. The Hirwaun iron workers marched to Merthyr in 1831 to support fellow workers who were in uproar over terrible working and social conditions. On the way they raised a Red Flag (supposedly dipped in animal blood) which has since become the symbol of socialism worldwide.
Established in 1892 continuing until the early 1930s the Gloucester Wagon and Carriage Works, constructed and maintained railway wagons mainly for the coal industry, and drew workers from all over the country.
Whilst excavating the Llyn Fawr lake on Rhigos mountain in 1911, to construct a reservoir, an amazing hoard of iron and bronze artifacts were found dating back to possibly 700BC, these items are now in the National Museum of Wales, Cardiff.
Whilst coal had been mined on Hirwaun Common for hundreds of years the first records of the Tower start in 1759 . When first owned by the Crawshay family the mine was called the Goitre.
In 1848 Francis Crawshay built a stone tower, overlooking the mine and the ironworks, and renamed the mine Tower colliery after their famous landmark. The Tower Colliery has had a successful and interesting history surviving troubles and disasters but seems set to continue for future generations.
The Royal Ordinance Factory on the local industrial estate was a major munitions manufacturer during war and was targeted by enemy aircraft resulting in some bombs being dropped, missing their ROF target but falling on the village, still remembered by local people. After that episode numerous factories started up with light engineering, pharmaceuticals, cameras, many radio and television manufacturers and the Dunlop factory being the largest employers. A few remain and continue to this day.